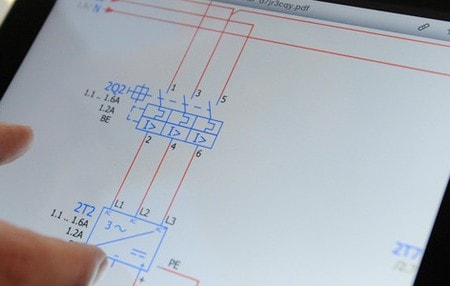 EPLAN Software & Service
EPLAN Software & Service develops CAE solutions and advises companies in the optimization of their engineering processes.
Customers profit from increased efficiency in the product development process through standardized procedures, automated sequences and consistent workflows. EPLAN provides custom made concepts for the system implementation, installation and smooth integration into the IT/PLM system landscape – based on standard engineering solutions. The service portfolio also covers customizing, consulting and training.
The development of individual and standardized interfaces for ERP, PDM and PLM ensures data consistency in the product development. Consistent customer orientation, global support and innovative development and interface expertise are success factors. EPLAN is part of the Friedhelm Loh Group. This ensures continuity and investment security.
Alternate CAE-Software
With our partner and technical drawer Gerhard Hofer we are providing the planning and documentation drawing also with following CAE-Systems for our customers:
EPLAN v5.x
Elcad up to version 7.6
WSCad 5.5
Elektrocad 8.0
ECS Cad

For other systems contact us!